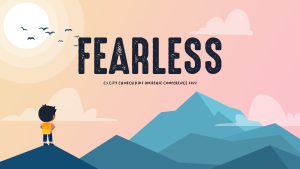 We have an action-packed weekend for your primary-aged kids based on our theme: Fearless!
We have Harry and Annaliese Slade as our guest speakers this year and you do not want to miss it.
We all face mountains in life and sometimes the things we face can feel really big or the journey can seem too hard BUT we know where our help comes from! God is with us every step of the way and this year for Increase Kids we are exploring how we can face those mountains with God - the Maker of Heaven and Earth - on our side.
Preschoolers
Our preschool children will enjoy loads of fun and playtime as well as crafts and activities based on our jungle theme. Our wonderful Shalom Kindergarten facility will keep them well entertained with its awesome outside playground!